Bespoke Lab
The Center for Language Consulting
Was set up in 1995 with the intent of promoting emerging professionalism in the field of translation and interpretation, in the expanding/booming area of Matera.
To meet increasingly diverse customer demands, the Centre employs a highly experienced team of translators and interpreters selected for each project according to their specialist area of competence and expertise.
The ongoing training of translators and the consultation of recently published works guarantee the correct use of appropriate terminology during translation of sector-specific documents.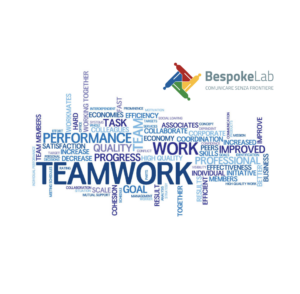 Bespoke Lab offers a wide range of language services, available in 5 languages (English, French, German, Russian and Spanish), in order to meet the growing requirements of those local authorities and companies, who develop their business overseas.
Bespoke Lab also offers ad hoc training courses for managerial staff, businesses, freelance professionals and students alike whether to acquire new or improve upon existing language skills as part of new professional profile training in emerging sectors: IT Consultants, employees operating within the multimedia technology sector and quality systems.
The implementation and management of high standards of translation and interpretation, teamed with innovative solutions for language training, improve the quality of services on offer and optimize lead-times while keeping abreast of new market trends.